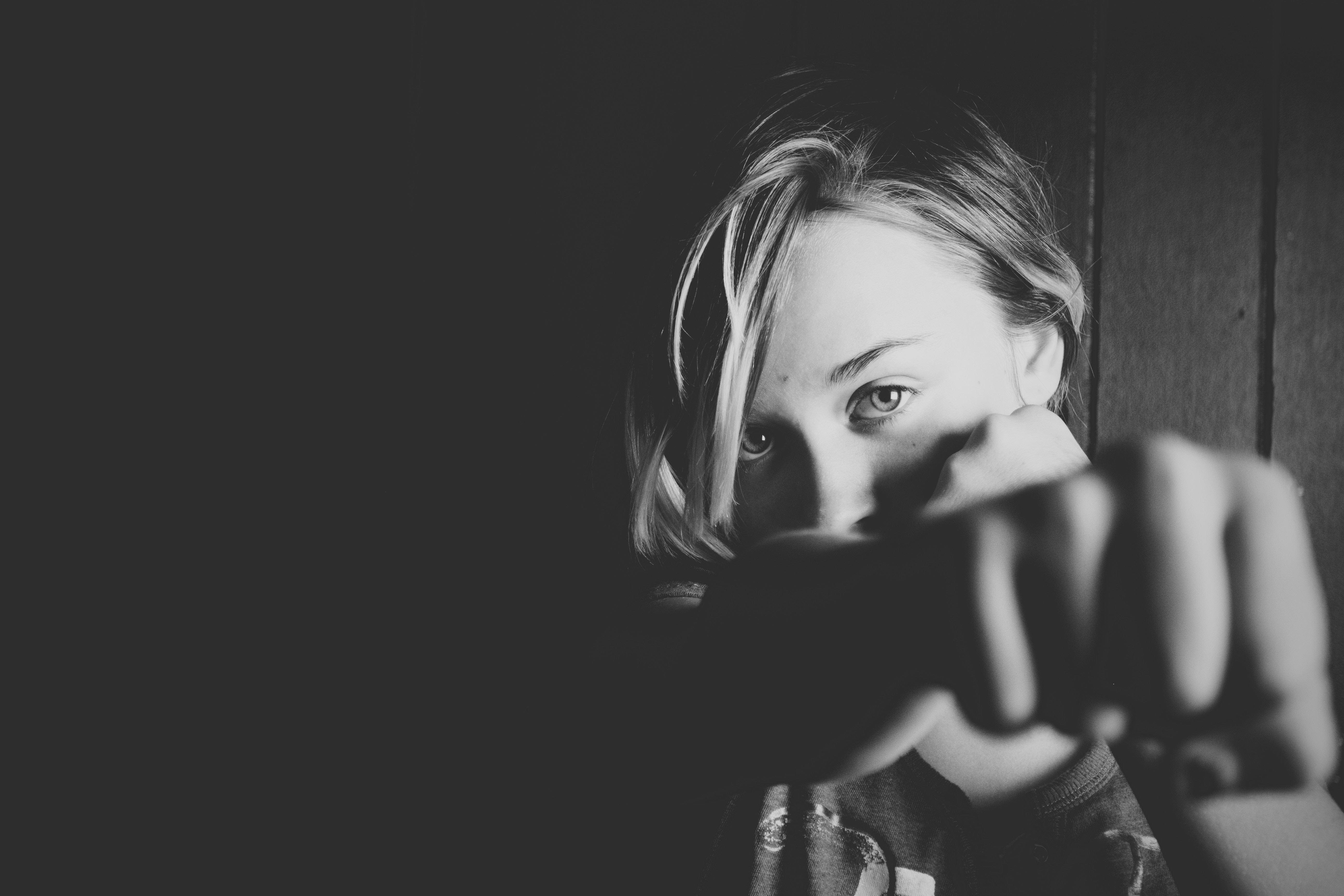 How do you stop your kids fighting each other? Good question.
My kids get along well the majority of the time, but the other 10% they are hitting, pinching and hurting each other back and forth with one usually in tears at the end of it.....and when I ask why they do it, I always get the response....'He started it!'...or 'He hit me first'!
Now I always make an effort to ensure that I am making their behaviour wrong, rather than labelling them.
ie. so I say, "What you did was silly"...instead of, "You are silly".
Today, as much as I love them, I was jack of their antics, so I turned around to them and said....
"Hitting and hurting each other is a really dumb thing to do... because when you attack someone (physically or verbally), you really only give that person three options...
hit/hurt or verbally abuse you back (usually harder)

shut down on you (and possibly bad mouth you to others) at least until they get an apology or..

remove themselves from your presence (possibly permanently)
Then I thought Hmmm, this doesn't just apply to kids...this applies to all of us!!!
Perhaps our world leaders need reminding also!
Anyway, here are some tips to help manage your kids when they fight:
1) Make sure that they are not bored and have activities to do.
2) Spend quality time with each child on their own so they feel they have their needs met by you.
3) Catch them doing the right things and encourage them and make sure that you thank them for doing those things. Make a fuss of what they are doing in front of your other children so that the others are motivated to do the right thing to gain your positive attention. Comments like " you are playing so well together" or " I like that you are taking turns" set the scene.
4) Set up rituals so they know who will get to pick the TV show (maybe allocate times for them to pick or take it in turns), who goes to bed at what time, who will shower at what time each morning, who does what chores etc.
5) Get the kids involved in setting up some family rules that you will all stick to and agree on some consequences if someone breaks those rules and put them somewhere everyone can see them.
6) If you keep an eye on your kids, you will be able to sense when a fight is brewing and distract them by suggesting a new game to play, or if in the car, suggest playing 'eye spy' or something similar.
7) Most importantly demonstrate the kind of behaviour you wish to see in them as they will model it whether you like it or not! Keep your cool and show respect to each child.
PS. Keep in mind that defending is not fighting and is sometimes necessary.
PPS. The best forms of defence are to:
remove yourself from the situation,

use your words to stop it or distract them completely (to shift their focus and give them a chance to calm down - the best one for young kids).
PPPS. Want a FREE downloadable 'Values' booklets for 5-10 year olds, then GRAB THEM HERE
Inside you get a recipe that is easy for them to make, some fun craft and edible art to do that will keep your children busy and having fun for hours, plus teach and explore what gentleness or kindness etc. really means to them!!