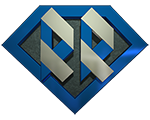 Well, Socrates the ancient Greek philosopher famously said: "I call myself a Peaceful Warrior because the battles we fight are on the inside".
We have created a serious of quotes and statements that define what it means to be a Peaceful Warrior.
So each week you will receive, in your inbox, short inspirational messages and quotes that you can share with your teenagers or young adults... or go ahead and sign up with their email, so it goes directly to their inbox.
Add your own message and print them if you wish... then slip them into your child or teenager's lunch box, put them in their folder, or place them on their pillow  or you can stick them all around the house as a reminder for them on what it means to be a Peaceful Warrior!
It's a great way to share a bit of wisdom with them.
If you are a young adult - sign up yourself and these will just come straight into your inbox for a dose of inspiration each week!
Fill in your details below to get access
(Or send them to someone you care about)