You are invited to an exclusive one time FREE training with Colleen Woodstock...
Here's what you will learn in this FREE live training: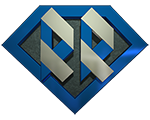 The number one reason why our Education system or Governments will not fix the problem & and how to move young people from insecure, unhappy and stuck, back to full engagement in life and feeling good.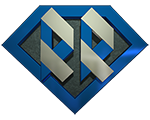 How two Revolutionary Breakthrough strategies WILL increase your teen or young adult's Resilience (their ability to bounce back from anything quickly) and help them cope better in every situation.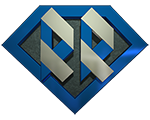 How to supercharge your teen or young adult's self-confidence in 15 mins each week, so they enjoy their daily lives more, move through stress more easily, and feel and perform so much better overall, no matter how hopeless their or your unique circumstances seem!
Are you or your Son or Daughter experiencing any of the following?
Stress
Relationship issues
Negative thinking
Challenging circumstances
Struggling in general
Unhappiness
Social issues
Confidence issues
Underperforming in school, work or life
Body image issues
Is your Son or Daughter doing OK right now, however you want to enhance your/their future by providing access to all the tools, strategies, rituals and knowledge needed to build the the resilient, resourceful attitude and emotional intelligence needed to overcome the many challenges that will most certainly arise in life, thereby ensuring you or they not only survive but thrive and have the best chance to become high achievers?
Well then this is designed for you; please read on…
All you have to do is register for my LIVE presentation.
This presentation will be 60 minutes of pure value, plus the Q&A section, covering what's actually working to get 12-25 year olds specifically (but the concepts really apply to anyone) back from Insecure & Miserable to being Happy and Thriving.
Why do I do this? Because I am a parent to and nothing matters more than the wellbeing of my children and family and therefore I choose to share what has taken me hundreds of thousands of dollars and much trial and error to learn, and provide a genuine resource for parents, teachers and carers of Young people to utilise.
This live training has helped so many people change their own lives or their teens and young adults lives for the better, so why can't it work for you too?
I will be covering everything in detail so please come ready to take notes.
Attending also gives you FREE access to my 'Overcoming Insecurity Blueprint' 
The Must Have Tips to changing a teen or young adult's mindset that every Parent or Youth carer or worker needs....
OR perhaps YOU need.
You also get a free video
 'When Insecurity Gets the best of You'
worth $197
(Value: It will give you back time and energy you used to spend worrying, so it is Priceless really!)
Click the registration link below to register for our training and I will save you a seat, as they are limited.