So it is Mental Health Week this week in Australia and we are coming to the end of a period of intense lockdown (staying in houses only allowed out for four reasons - shopping, essential work, 1 hour exercise or caregiving) in Melbourne Australia and some other parts of the world are about to go into lockdown due to them moving into the Winter months.
So, it feels appropriate to discuss the fact that, whilst it could be worse than having to huddle inside with your family or housemates for weeks on end for some, others who live alone or in very small spaces or apartment buildings could very well be feeling down and out.
So, what do you say when someone shares that they are not doing so well?
Here are some options that might work for you...
You can find the link to Beyond Blue website here
I can see this is a really hard time for you.
I'm not sure what to do, but I'm sure we can figure it out together.
What can I do to help? Just tell me how.
I know it doesn't feel like it now but there is hope that things can get better.
Have you thought about seeing your doctor or calling Beyond Blue? There is support available.
This conversation is just between you and me.
I'm sorry if I said the wrong thing. Can we start again?
I have noticed you seem to be doing better lately. Is that how it feels for you?
Do you feel like doing something together to help take your mind off things?
These are statements in a conversation which help someone to feel listened to, understood, and feeling that things can improve, which they can.
It's best not to talk about how they're feeling all the time. Doing an activity you both enjoy can help people with anxious feelings or those feeling 'down'. Being creative, ding things like drawing or painting can really help also.
Exercise like going for a walk, anything that gets more oxygen in your body will help you feel better.
Just being you and letting them know that you will be there for them no matter what, and that you accept them no matter what is definitely helpful.
Jim Carey said this and it's something to keep in mind...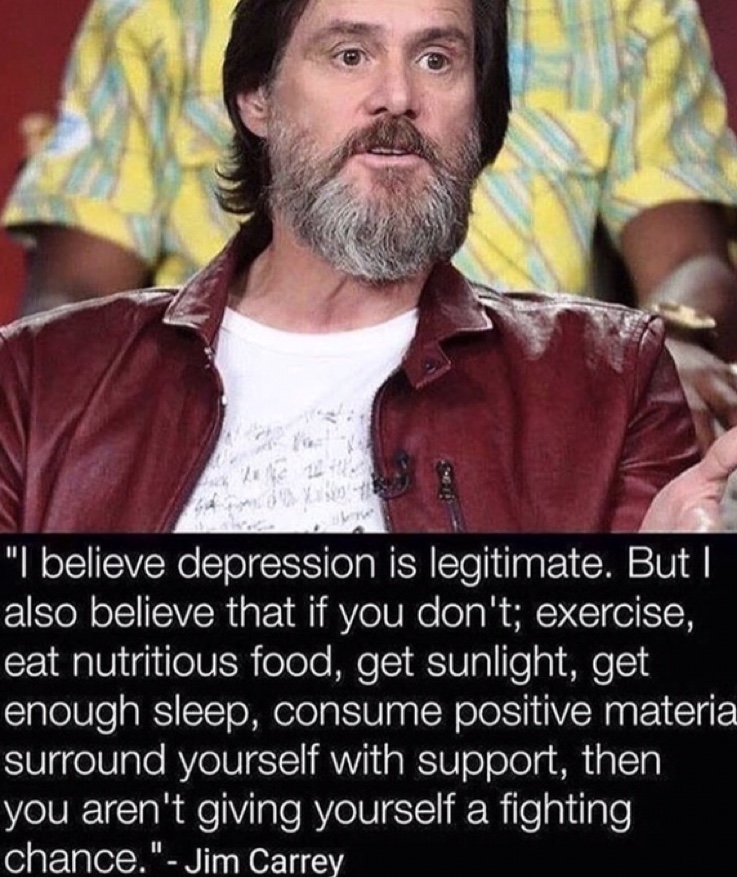 Whatever situation you are in, we want to help.